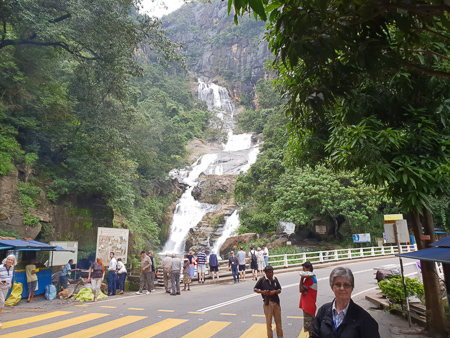 WELCOME
Welcome and thanks for visiting. Selamat datang dan terima kasih telah berkunjung. 欢迎并感谢您的光临。Merci de votre visite à notre site. සාදරයෙන් පිළිගනිමු. Willkommen und vielen Dank für Ihren Besuch. 방문해 주셔서 감사합니다. Welcome and thanks for visiting.
Monday 26 April

: our "By Opal Card" is a fast trip to Lithgow and
return on the vintage V double-deck intercity trains which will soon be replaced by new sets. The main assembly point will be at
Parramatta Station no later than 09:05 to board the 09:13 train to Lithgow.
For those travelling from Epping, assemble at the Hornsby end
of Platform 1 no later than 08:15. More details in the April Newsletter.
Our "

Mystery Tour

" outing will take place another month.

Details to be advised

.

Tuesday 27 April, 10:30

: our Film Group outing this month will be to see the highly acclaimed movie "Nomadland" at the HORNSBY Event cinemas

in Westfield Hornsby

. Lunch will be at Hornsby RSL

Wednesday 28 April

:, 20:00 (8p.m.) our first Theatre-on-Chester evening since 2019 will be to see their production of Israel-born Australian Ron Eisha's thought-provoking play "

In Duty Bound

" [his first play, written at Yackandandah in 1983].

Details to be advised

.

Thursday

29

April, 10:

30

: come and join us as we Ramble around the grounds of Gladesville Hospital and along the nearby foreshore... Starting from the carpark in Punt Road oppisite Banjo Paterson's Restaurant. So keep the date free if you can. Option to lunch afterwards [b.y.o.].

Details to be advised

.
See

Rambles

page for more details.
Monday 10 May 2021, 10:00 - General Meeting: our Guest Speaker will be David Rosenberg, who will tell us of "Pine Gap - the Inside Story".
FYI: other 2021 General Meeting dates are 7 Jun., 12 Jul., 9 Aug., 13 Sep., 11 Oct. and 8 Nov.
Monday 10 May 2021,

14:30

- Old Codgers Music Circle: Our next meeting will be held at the home of Andrew and Gillian Davidson, 1 Eric St Wahroonga. If you intend tp attend. please place your name(s) on the Secretary's list at the morning General Meeting..
11 - 13 May 2021 [Tues.-Wed.-Thurs.] (

in planning

): the Wobblies intend to cycle a 45kms round trip through beautiful countryside along the Tumbarumba to Rosewood Rail Trail which opened in April 2020; two night stay in the region (probably at Tumbarumba).
Day 1: leisurely travel to Tumbarumba; Day 2: the Rail Trail; Day 3 travel back to Sydney.
Wives / partners / guests welcome to join us.
an early response would be appreciated to assist with planning accomodation. Please contact Steve Drury a.s.a.p. on 02 9872 7447, if you wish to participate.
This video link from Bicycle NSW may be of interest.:
https://bicyclensw.org.au/rail-trails-building-local-economies/?mc_cid=d66374b14b&mc_eid=715a5db34e
Friday 14 May, 10:00 - come and chat with friends at our President's Coffee Morning, Coffee Club, Carlingford Court.
Monday 17 May 2021: Our Day Outing is to a guided tour of ANSTO [Australian Nuclear Science and Technology Organisation], New Illawarra Rd, Lucas Heights NSW. Lunch to follow.
The ANSTO site is a secure site. The ANSTO Visitor Information Fact Sheet outlines information that visitors need to provide prior to the visit. If you wish to join the tour, you are requested to read the ANSTO Visitor Information Fact Sheet, including the ANSTO Visitor Terms and Conditions (again search your browser). The Outings Co-ordinator will have a printed copy of the web sites referred to above at the Probus meeting on 12 April 2021.
The ANSTO Visitor Information Fact Sheet can be viewed at: https://cpb-ap-se2.wpmucdn.com/www.aurora.nsw.edu.au/dist/c/1/files/2018/02/ANSTO_VisitorInformationFactSheet_2017-1vy8r5y.pdf
and the ANSTO Visitor Terms and Conditions at: https://www.ansto.gov.au/visitor-terms-and-conditions .

POSTPONED

: the Thursday 20 May lunch at The Ranch (Hotel), 108 Herring Rd., Marsfield, NSW (known to many as El Rancho). [has been postponed]
Friday 21 May, 10:00: nominally the day

the Wobblies

go cycling - keep free! Details to be advised.

Monday 24 May

: our "By Opal Card" outing is a "Mystery Tour" ... Starting point and time to be advised, details of journey revealed after that!.

Tuesday 25 May

: our Film Group day... the film will be selected by activity Leader Andrew Davidson ~20 May... details will be emailed to members.

Thursday 27 May

: keep the day free to amble a

Ramble

... details to be advised.

23-29 May 2021

- 7 day / 6 night Adelaide trip with

Proud Mary

cruise on the

River Murray

: A detailed brochure and itinerary is available from Wal – e-mail wwg@bigpond.com.
---- Sadly our "Eyre Peninsular Tour" has been cancelled, Bishop's Adventures Tours having ceased operations due to the unprdictable nature of COVID-19-related border closures. We wish Bishop's well.

Tuesday 1 June

, 12:00: Wal Gallagher organising a booking for up to 20 at the Ambassador Training Restaurant at Ryde TAFE [Northern Sydney institute of TAFE] (250 Blaxland Rd, Ryde NSW). this is the Asian food menu. Alcohol can be purchased at additional cost if required.
Monday 07 June,

10:00

: - General Meeting: our Guest Speaker will be Bev Matthews, who will tell us of "".
FYI: other 2021 General Meeting dates are 12 Jul., 9 Aug., 13 Sep., 11 Oct. and 8 Nov..
Monday 07 June,

14:30

- Old Codgers Music Circle: John Peters will be the host.

13 - 24 August 2021

- 12 days / 11 nights tour Adelaide to Alice Springs – The Uluru and Outback Explorer. we join an existing tour departing Friday 13th August returning Tuesday 24th August 2021. Priced around $5600 twin share, includes flights Sydney to Adelaide and Yulara to Sydney, luxury coach travel, 11 nights quality accommodation, 27 meals as per itinerary, all entry fees and guides.
 Enquiries to Wal Gallagher – 0429 484 639. See November 2020 Newsletter for further details.

26 Sept. - 1 Oct. 2021

- "Linga Longa in Yarrawonga": 6-day / 5-night, staying in a 4-star motel in Yarrawonga, with day tours down-stream along the Murray River [postponed from 2020 due to the pandemic]
ABOUT US
Epping and District Probus Club is a men's social club for retirees or semi-retirees offering a new dimension, new adventures and a variety of activities. Our members come from diverse backgrounds, and our Club provides them with opportunities to meet others in similar circumstances.

A General Meeting is held at 10:00 on the 2nd Monday of each month February to November [1st Monday if there is a Public Holiday that day, such as in June] in the Epping Presbyterian Church Hall in Rawson St near Bridge Street, Epping, NSW, and features a stimulating Guest Speaker. In December we have a Christmas Lunch in lieu of the General Meeting. Other activities include regular social outings and excursions, domestic and international travel, music appreciation, cycling, movies, theatre, lunch and dinner groups, day trips using train/bus/ferry, et cetera.

Note: General Meetings and other activities were suspended from April 2020 due to government health guidelines related to the COVID-19 pandemic. Some activities (outdoor, or via ZOOM video technology) recommenced mid-2020. Guest Speaker activity recommenced using ZOOM in August 2020, and General Meetings via ZOOM in October 2020. Contact our Secretary by email [rnbeattie@gmail.com] for the ZOOM meeting details.

Partners are always welcome at Club meetings during the year, and can participate in all the events and interest groups organised by the Club.

We invite you to attend a General Meeting or participate in an activity to see who we are and how we can add value to your life in retirement. Plan ahead using our Events Calendar.

For more information please contact Michael Brinsden (President) on (02) 9868 4940 or Ross Beattie (Secretary) on (02) 9871 1838.

Probus is a community service (social) activity of Rotary International. Our governing body is Probus South Pacific Limited.


Copyright EDPCi 2020
JOIN US